Laptop Repair

Servicing Akron & Cuyahoga Falls since 2003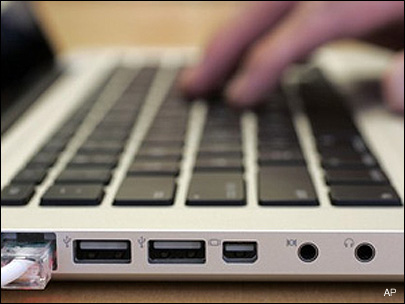 Laptop Repair
Broken LCD
Red Display/No Display
Broken DC Power Jack
Damaged Power Supply
Missing Keys
Hinge Repair
Cracked Bezel
In addition to our standard laptop repair services, we also offer services such as upgrades (Hard Drive, Memory), Operating System installs or repair (Xp, Vista, Windows 7, Linux, Mac OSX), & diagnostics (Viruses, Adware, Spyware)
Allow us to offer to you our years of experience repairing laptops, to bring your machine back to life.
Common Laptop Repairs
$125 DC Jack Replacement : Battery will not charge, Jack is loose & damaged
$125 Hinge Replacement : Lid doesn't close correctly, hinge has seized
$50 Replace Keyboard : Broken or non-responsive keys
$185 LCD Replacement : Broken LCD or backlight
$65 LCD Cable Replacement : Damaged Cable or video PCB
$125 Inverter Board Replacement : No Display/Faint Display
All prices include parts & labor, the only additional charge is sales tax.
Turn-Around Time
Over the years one thing that we have really worked hard at, is finding local retailers for replacement parts. In most situations replacement parts are sent from Cleveland, Pittsburgh, or New York city. This means that shipping time is kept to a minimum for a faster turn-around. Repairs are done when the parts arrive, making most the total turn-around time for our laptop repairs within 2 to 3 days. There is never a charge for diagnostics, or any other hidden costs. The only thing added the price list above is sales tax.
Apple & Macs Too
We have opened plenty of Mac Laptops & had a good look around. There is no magic in there. It is just regular plastic, metal, sata hard drive, & an intel chipset. All of the services listed above we can also perform on Macs laptops too.